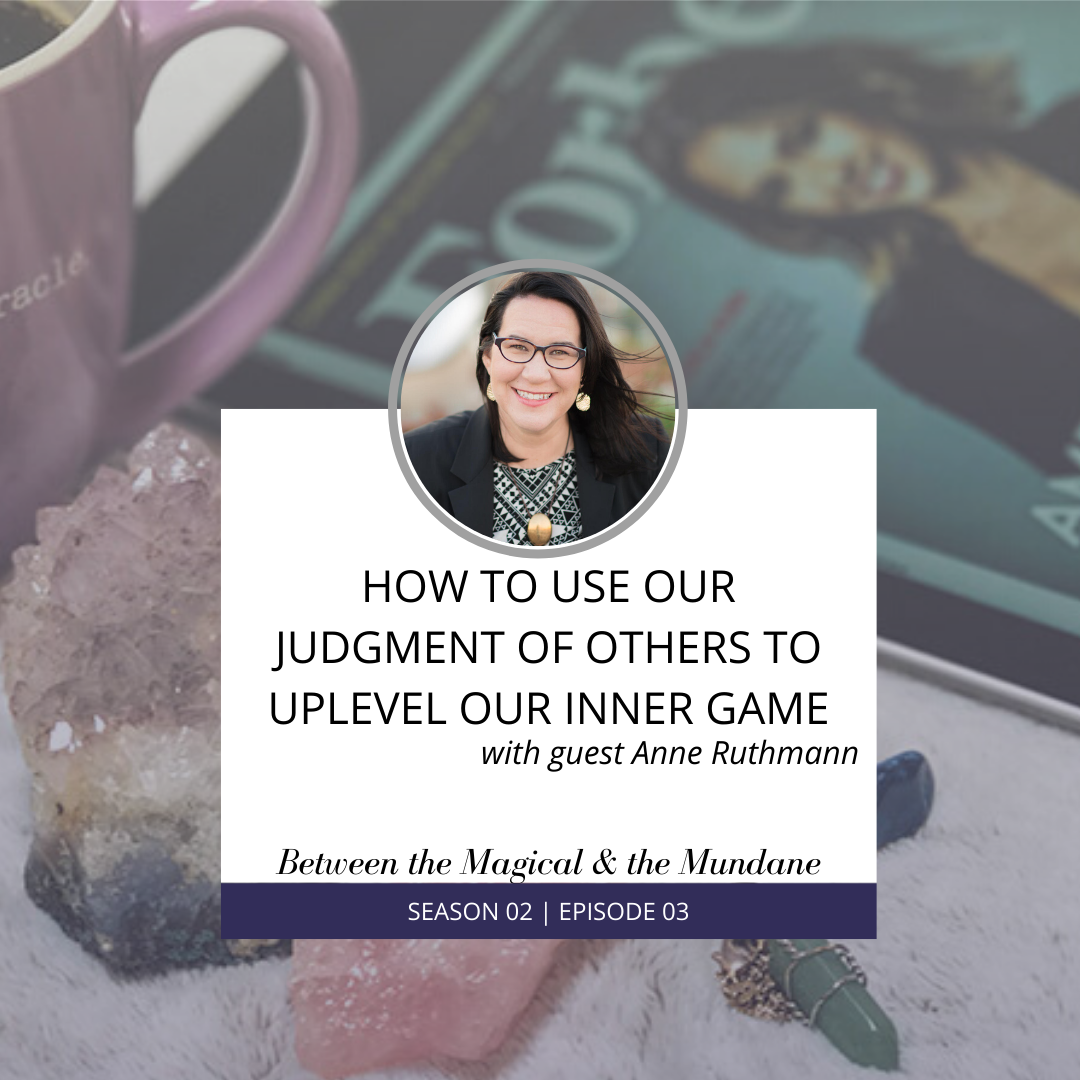 When we look at various spiritual paths - especially those that espouse "love and light" - we are discouraged from judging others. Some even tell us to "detox" from judgment. Could this reaction towards judging others - or judging ourselves - be a form of spiritual bypassing?
This week I bring on guest Anne Ruthmann to discuss this topic. We explore our own personal experiences with the j-word and the importance of understanding and responding vs reacting. Anne also shares how having healthy internal boundaries can transform judgment from a trap and into a tool we can use to uncover issues that we need to work on.
Full Transcript available at => http://www.geekgirltarot.com/S02Ep03
About This Week's Guest:
Anne Ruthmann is a reiki master energy healer and teacher, as well as a business consultant for freelancers and creatives. Her passion is in helping people create a more freeing and abundant life to support their creativity and ability to give back to the world.
Resources: 
Love what you're hearing?
Be sure to follow me at @geekgirltarot on Instagram and Twitter. You can also follow my updates on Facebook.
Looking for more? Check out my other episodes here.